Chadron FFA - Two teams qualify for State Range Judging Meet.
For only the second time in school history Chadron FFA students competed in the Western Panhandle Range Judging Contest held Tuesday in Box Butte County near Alliance. Several schools from the western Nebraska panhandle competed in the areas of plant identification, soil site identification and pasture management
all followed by a written test.
The contest is broken into three different divisions: junior, senior and adult. Each division is rewarded on their placing as an individual and as a team of four.
Chadron members placing in the top 25% in the junior division and earning a green ribbon were: Reed Harkin, Makayla Koerber, Hunter Hawk and Sean O'Brien.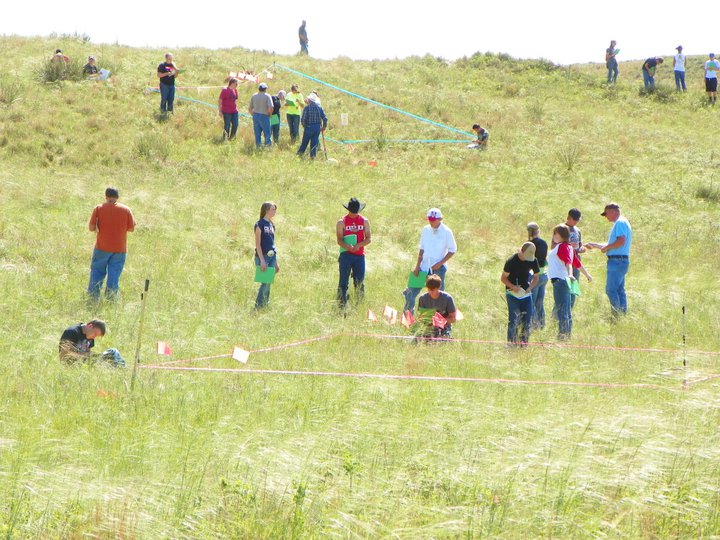 Placing in the top eight and earning white ribbons were Drew Jersild and Cody Madsen.
Earning a red ribbon for fifth and sixth were Kylee Garrett and Beau Jersild.
Finishing second as a team and earning a blue ribbon was the team of Hunter Hawk, Beau Jersild, Drew Jersild, and Sean O'Brien.
Finishing Fourth as a team and earning a White ribbon was the team of Kylee Garrett, Makayla
Koerber, Cody Madsen and Clay Varenkamp.
Others that competed for Chadron in the event were Renee Redfern, Tyler Reitz, Joe Cattin, Dillion McGannon and Clay Madsen.
The two Chadron teams which placed at the district contest earned the right to a compete at the Nebraska State Range Judging competition held near Curtis Nebraska on September 25.