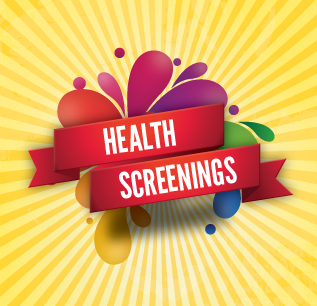 (The following information was mailed to parents from the CPS School Nurses)
For Sophomores and Juniors only:
The 2015-16 Chadron High School Health Screenings will be held on Thursday, October 15th for all sophomores and juniors. This is a routine school day so we will be pulling students for a short time to complete a vision screening and hearing screening (provided by the Lion's Club), dental screening (provided by CAPWIN dental) and blood pressure, height, weight, and BMI (body mass index) screenings. These screenings are not only a requirement by the State of Nebraska but also very important in early diagnosis of potential barriers in a student's ability to learn and grow!
Parents: if you do not want your student(s) to participate in the free screenings, you will need to come to the school and sign a waiver. However, since the screenings are a state requirement, we will need you to provide the school with documented results from your private provider (hgt, wgt, BMI and BP), from your private eye doctor the resultes of a vision screening, from your private dentist the results of a dental screening, and from your private hearing specialist the results of a hearing screening all by December 1, 2015
Please let us know if you have any questions.
Your School Nurses,
Jenni Pyle RN-BSN
Patrick Jespersen RN-BSN